Testimonials for MSC TIME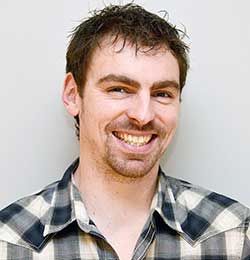 MSC TIME has already been saving us money that we were previously wasting on hours spent manually chasing and entering employee hours. It is now way easier for our managers to verify their teams hours and for those teams to get their hours to our office. Therefore, It's instant! No driving around or dealing with calls just to put payroll together. We get our hours reports far easier, faster, and with less chasing after than ever before. And of course we're now able to put those saved office work hours to much better use. I looked at every piece of time keeping software and even considered getting one custom written before I finally found MSC TIME. I highly recommend this system.

One of my responsibilities is keeping track of employee's hours, payroll, job tracking, job profit and loss reports and billing. I was spending every evening trying to keep up with all the paper work.  It was difficult to keep it organized enough that it would useful not just for me but for our book keeper and our clients.
While I was aware of what MSC offered, I thought I could do it myself. We finally decided to give it a shot and we have never looked back. Our book keeper loves it, our employees love it, our clients love it, and we love it! Having real time data being entered into the system daily allows us to see how many hours our employees are on jobs and a description of the tasks performed. I can bring this info up at a click of a button to show clients if there are ever any questions with billing.
All the data collected throughout the duration of a job I can run a profit/loss report and find out instantly where and why things are happening meaning we can be proactive vs reactive which I believe is to late. With all the time and money that's saved not having an accountant run these numbers for us, its a no brainer, and my only regret is that I didn't start this sooner.
Oulook Project Management
We are (8 – 10 employees), but fast paced construction company running multiple projects in number and size simultaneously. We require an effective, yet simple system to record our daily hours and activities in a way that provides us with as much detail as required, without the cumbersome management of a paper based time sheet system.
MSC allows us to track by project or overall for any length of time period required. Its ability to export to Excel makes it easy to sort for task, dates, project, etc.
Furthermore, we can set up the tasks specific to each project. This means we are much more accurate in capturing hours for comparison to quotes and out of scope work for additional billings.
Our crew adapted very easily to this system. It is easy to set up, orientate new staff to, report from for payroll or billing purposes, etc.
As a customer for many years now, we stand strongly behind the company and their system. MSC TIME has provided us with over the top services from revising features to adding features that better suit our needs as a company.
Top Coat Painting
MSC time has become an essential tool in running our business. Its easy to use and provides us with the information we need to ensure our business runs profitably. As a result, our estimating is on target, and our customers continue to get exceptional service.
It's a great plug in to any business system and easy to set up. The service from MSC time has been first rate. We would highly recommend MSC time to any business.