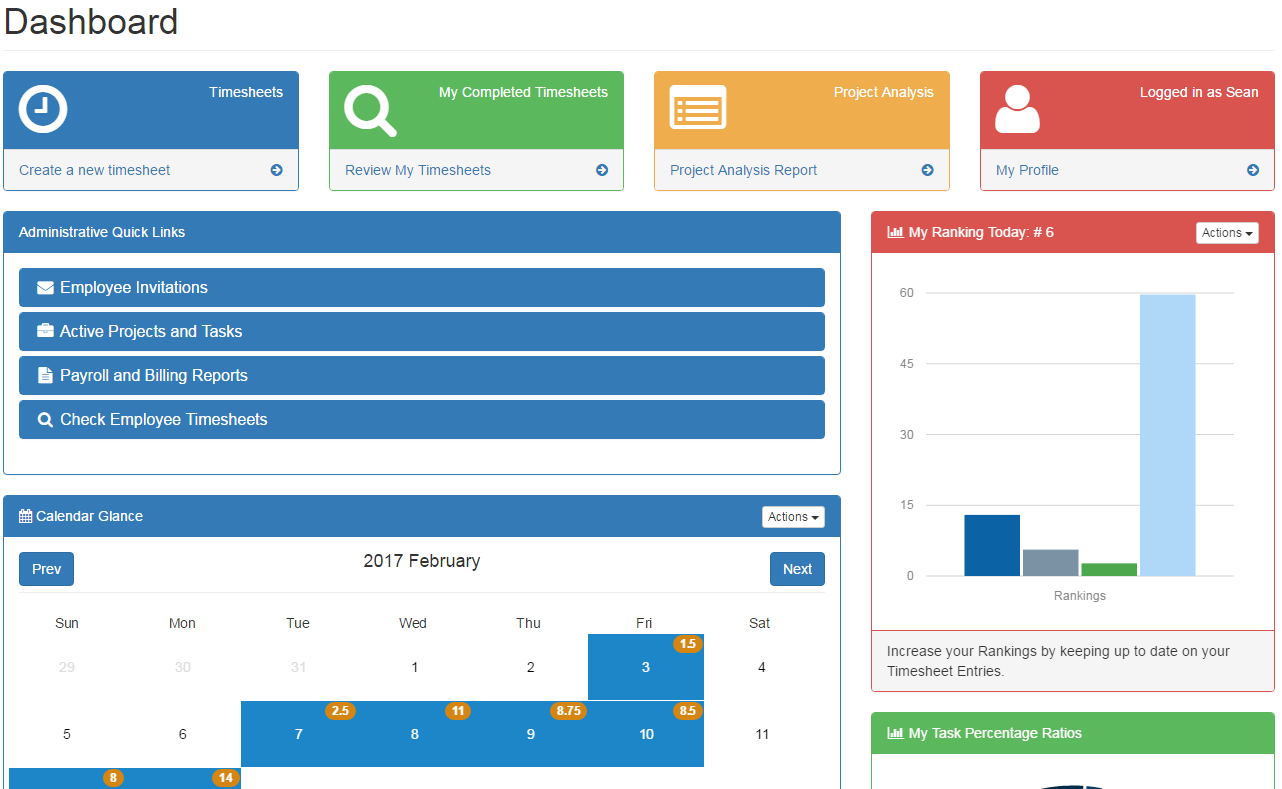 MSCTIME Releases the latest Dashboard for their construction timesheet software
Earlier this year, MSCTIME released a new version of their online timesheet dashboard. This dashboard makes timesheet entries even easier and quicker. Quick links have been added to the main dashboard for administrators. These quick links make it even simpler to run the most common tasks such as Payroll reports or adding new employees. New import features are now available for companies that are using other third party systems like project management or accounting software. As a result you can sync your current projects and tasks with a simple import. Features like these are important for larger companies with hundreds of employees. Maintaining your construction timesheet software now has never been easier.
This dashboard is fully responsive. Whether you are using a smart phone, tablet, laptop, or desktop, the dashboard will automatically format to your device. MSCTIME's construction timesheet software is in the cloud. As long as you have an internet connection, our online timesheet system will work for your construction company. The new dashboard release still delivers all of the best processes that construction companies have come to love. We have taken the best features and added new features based on client feedback. When we roll out customizations for one client, it becomes available options for all our clients.